[ad_1]

If you missed the 94th Oscars ceremony, here's a recap:
Woke woke woke woke
Diversity diversity diversity diversity.
Oh, and Will Smith slapped presenter Chris Rock for mocking his wife's appearance
Yes, we endured another dull, bloated awards ceremony until deep into the three-plus hour long affair Rock took the stage.
Rock quipped that Jada Pinkett Smith, seated next to her Oscar-nominated husband, was set to star in "G.I. Jane 2," referencing the actress's bald head. The "Set It Off" actress has alopecia which causes baldness, something Rock may not have known.
Smith took offense, and then some.
VIA JAPANESE TELEVISION: The uncensored exchange between Will Smith and Chris Rock pic.twitter.com/j0Z184ZyXa

— Timothy Burke (@bubbaprog) March 28, 2022
He stormed the stage and took a wild swing at Rock, a slap that made the comic's head snap. Smith quickly returned to his seat, barking at Rock not to discuss his wife. The U.S. telecast lowered the sound for most of the exchange.
Rock, clearly shaken, continued with his presentation but wasn't his affable self.
Minutes later, Smith took the stage once more, but this time to accept the Best Actor Oscar for "King Richard." Only in the movies, eh?
"Love will make you do crazy things."

Will Smith offers a tearful apology after hitting Chris Rock on stage for making a joke about Jada Pinkett Smith. #Oscars pic.twitter.com/ylDSgOAbFW

— Mediaite (@Mediaite) March 28, 2022
Suddenly, the "Moonlight"/"La La Land" mixup sounded quaint by comparison.
It all started with Beyonce singing "Be Alive," from "King Richard," from a tennis court in the same Compton neighborhood where Venus and Serena Williams once practiced. The musical moment, brimming with empowering lyrics and stunning yellow hues, suggested an Oscar ceremony putting the focus on entertainment.
Wrong.
Enter Wanda Sykes, Amy Schumer and Regina Hall, the night's trio of hosts. They quickly set the night's tone – diversity, woke posturing and attacks on the GOP.
Their banter reminded everyone why the ratings will likely be the same, or worse, than last year's low-rated event.
Why hire three women in the first place? "It's cheaper than hiring one man," the hosts cracked. Get it? Because the PatriarchyTM.
While Sykes and Hall, who are black, celebrated their ethnicity, Schumer cracked, "I'm representing unbearable white women."
We got a few more tepid gags, ranging from the impact of COVID-19 to the "House of Random Accents" AKA "Gucci.," an Oscar-bait film Academy members resisted.
The trio also mocked Sen. Minority Leader Mitch McConnell and said the word "gay" over and again to draw attention to the falsely named "Don't Say Gay" Florida legislation.
It's a mystery why half the country no longer considers Oscar night a must-see affair.
One unexpected gag from Schumer noted how "Don't Look Up" earned some scathing reviews but still snagged a Best Picture nomination.
"I guess the Academy members don't look up reviews."
She later told a joke about Leonardo DiCaprio's young girlfriends, wrapping it in a Climate Change message while ignoring his eco-hypocrisy.
RELATED: Clueless Oscars Can't Face Ratings Reality 
The various winners, from Jessica Chastain ("The Eyes of Tammy Faye") to Ariana DeBose ("West Side Story) brought up progressive pet causes in their acceptance speeches. The night brought up the Ukraine invasion repeatedly, with a subtle moment of silence mid-show serving as a rare stretch of Oscar night restraint.
Otherwise, the show trudged on, blowing well past the three-hour mark thanks to many segments that could have easily been snipped.
Case in point: Sykes taking a laugh-free stroll through a new movie museum funded by the Academy (a project pelted for ignoring the Jewish immigrants who helped make La La Land possible).
Other low points? Hall suggesting the single, handsome actors in the audience come on stage for a personal COVID-19 test, a cutesy joke dragging beyond its breaking point. Hall also physically patted down Josh Brolin and Jason Momoa in ways that would have triggered a new Women's March had a male host done the same to comely actresses.
The show trotted out a bizarre 30th anniversary for "White Men Can't Jump" and a 28th anniversary nod to "Pulp Fiction." The latter had far more snap, although just as John Travolta started doing his signature dance from the movie (he's still got the moves) the Oscar cameras cut to crowd reaction shots.
Amateur hour.
More banal moments?
We saw a new, Top 5 cheer-worthy movie montage filled with bizarre choices like a segment from "Dreamgirls" and a "Justice League" snippet.
Huh?
The Twitter movie favorite poll proved even worse ("Army of the Dead?" "Cinderella??"), showing what a dreadful idea it was in the first place.
Then Rock appeared, humming with the comic energy lacking from the official hosts.
He told a joke Smith didn't care for, and the entire night changed. A bland, woke-obsessed showcase got rattled, and nothing was the same for a good half hour.
The live event suddenly felt alive, for better and worse.
A few planned moments broke through the night's drudgery. The In Memoriam segment had a jauntier tone, which seemed odd, but we also saw several stars pay tribute to these lost artists. Bill Murray appeared briefly to honor his late collaborator, director Ivan Reitman. And Jamie Lee Curtis praised Betty White, going so far as to promote the legend's passion for adopting rescue pets.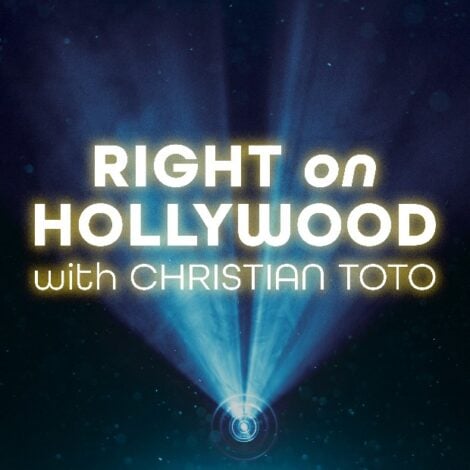 Tweaking the Oscar night staple was a gamble, and it worked.
The "Godfather" reunion/tribute, introduced by P Diddy, also let Francis Ford Coppola share some heartfelt memories that felt right on target.
By then the Smith/Rock fracas was fading enough to resume the woke speeches.
The night proved several things about the Oscar institution.
The show will always be three-plus hours long no matter what they say
Modern Hollywood would rather insult half the country than reach out to them
The show will continue to sink in the ratings, if not this year then surely next time 'round
Hollywood doesn't even trust its own movie stars
The night was filled with singers, extreme athletes and actors who have been famous for roughly five minutes.
We did get a few star-stars – Anthony Hopkins, Kevin Costner, Liza Minnelli check those critical boxes. The show's producers no longer think they matter. They'd rather chase hip trends and youthful faces than rely on Hollywood glamour.
No Brad Pitt, Angelina Jolie, Channing Tatum, Sandra Bullock, Angela Bassett, Mahershala Ali, Dennis Quaid, Cate Blanchett and many other stars who could have brightened the stage.
Costner's Best Director presentation should be the model for future shows. It was beautiful, poignant and deeply personal.
More, please.
RELATED: 'Virtue Bombs: How Hollywood Got Woke and Lost Its Soul'
And then there's the Dumbo in the room.
For all the blathering about diversity and empathy and openness, it's an industry that treats conservative stars like dirt.
Period.
So when Oscar nominee Riz Ahmed said this early in the show, "There is no us or them .. there's just us," we know he was just acting.


[ad_2]

Source link