[ad_1]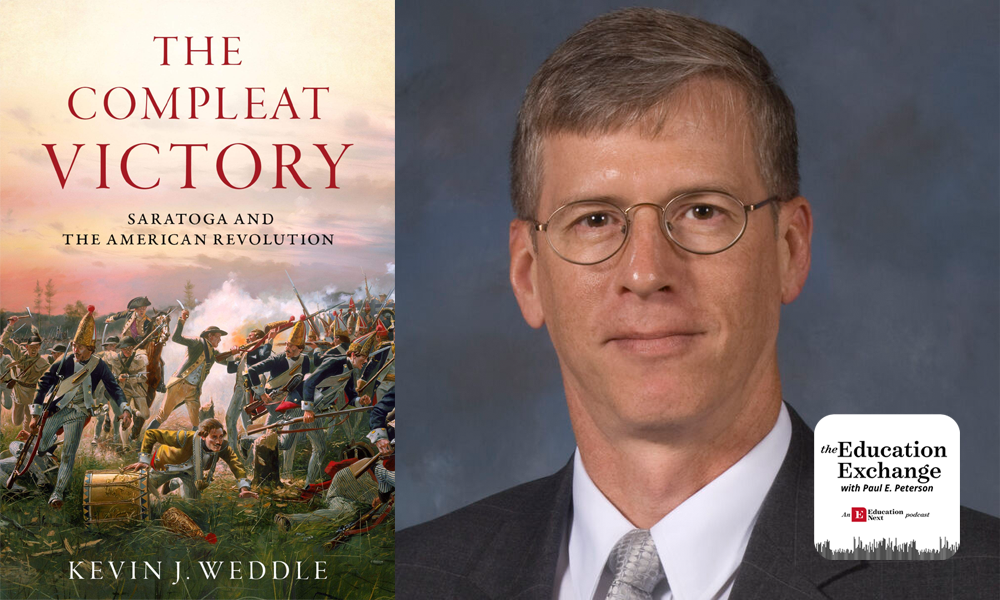 A Professor of Military Theory and Strategy at the US Army War College, Carlisle Barracks, Pennsylvania, Kevin Weddle, joins Paul E. Peterson to discuss Weddle's new book, The Compleat Victory: Saratoga and the American Revolution, and how the battle of Saratoga parallels Russia's ongoing invasion of Ukraine.
Peterson recently highlighted Weddle's book in "Teaching Patriotism: Civics, fundamentally, is learning one's history as a country," for Education Next.
The Compleat Victory is available from Oxford University Press now.
[ad_2]

Source link