[ad_1]

According to the calendar, it's March, which should mean springtime. We aren't quite there yet in Minnesota, but I know it's coming. I've been craving spring flavors—bright, light, herby flavors—and I found a tomato soup recipe with a ton of basil that will tide me over until the snow finally melts.
This is one of my favorite tomato soup recipes, which I modified a bit. Soups almost always call for sweating vegetables in a pot, but to inject even more flavor, I'm roasting them in my KitchenAid Commercial-Style Range. Roasting veggies brings out a sweetness that you don't get when sweating. I've also got more consistent roasting power with the KitchenAid Even-Heat™ True Convection technology. No more rotating pans throughout the roasting process to ensure even cooking.
My KitchenAid Commercial-Style Range makes creating this masterpiece even easier, as I'm also able to control my oven with Alexa, which comes in handy during prep time. I can pre-heat and set a timer, all by using my voice.
With all the functionality of the oven, the fact that it looks this stylish in the space is an added bonus.
This is such a simple spring tomato soup recipe to make (especially using canned tomatoes!). I love how all the flavors come together in this recipe and are made more complex with the roasted veggies.
To discover more from KitchenAid® Suite Collections, click here.
---
San Marzano Tomato Soup with Roasted Winter Veggies Recipe
Adapted from Ciao Florentina
Ingredients
2 x 28 oz cans San Marzano tomatoes (whole)
1 large sweet onion – chopped
4 cloves garlic – smashed, whole
1 medium carrot – chopped
1 celery stalk – chopped
1 parsnip root – chopped
½ tsp red pepper flakes
4 c vegetable stock low sodium
1/4 c heavy cream 
1/4 c extra virgin olive oil
1 tsp salt
Pepper, to taste
20 leaves basil roughly torn
Directions
Preheat the oven to 375 degrees.
Toss the veggies with a generous coat of olive oil and sprinkle with salt, pepper, and red pepper flakes. Spread out onto a parchment lined baking sheet.
Roast veggies until they are slightly brown, glossy, and soft.
Heat a tablespoon of olive oil in a large cast iron dutch oven. Tip the contents of your sheet pan into the pot. Saute together for a quick minute to combine.
Roughly crush the tomatoes with your hand and add them to pot (or give them a good stab with a wooden spatula). Give everything a good stir, then add the stock. Bring to a gentle simmer and allow to cook for 30 minutes.
Stir in the cream and simmer for a couple more minutes.
Remove the tomato soup from the flame and blend it using an immersion blender until smooth(ish)—I prefer this soup a bit more rustic.
Add the fresh basil, leaving a few behind for a garnish. Ladle the soup into bowls and finish with a few drizzles of extra virgin olive oil and a drizzle of cream. Garnish with tiny basil leaves.
---
Editor's Note: This post was sponsored by KitchenAid®. The compensation we receive in exchange for placement on Wit & Delight is used to purchase props, hire a photographer, write/edit the blog post, and support the larger team behind Wit & Delight.
While compensation was received in exchange for coverage, all thoughts and opinions are always my own. Sponsored posts like these allow us to continue to develop dynamic unsponsored content. Thank you for supporting our partners!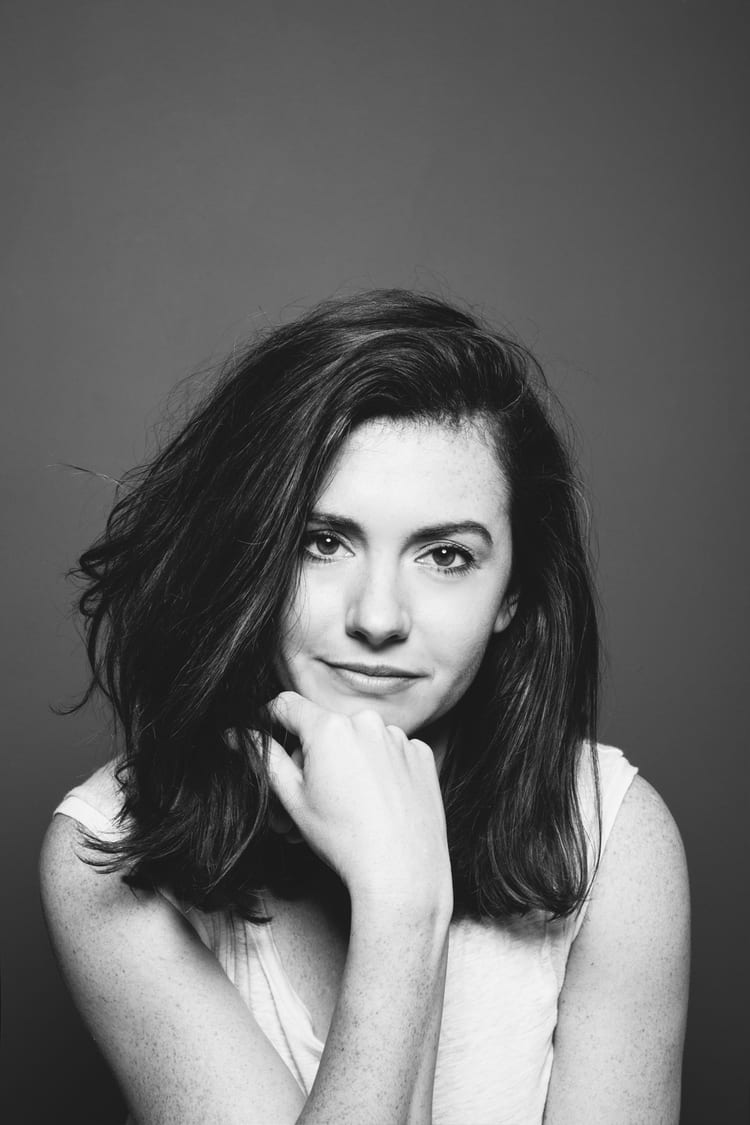 Kate is currently learning to play the Ukulele, much to the despair of her husband, kids, and dogs. Follow her on Instagram at @witanddelight_.


[ad_2]

Source link