[ad_1]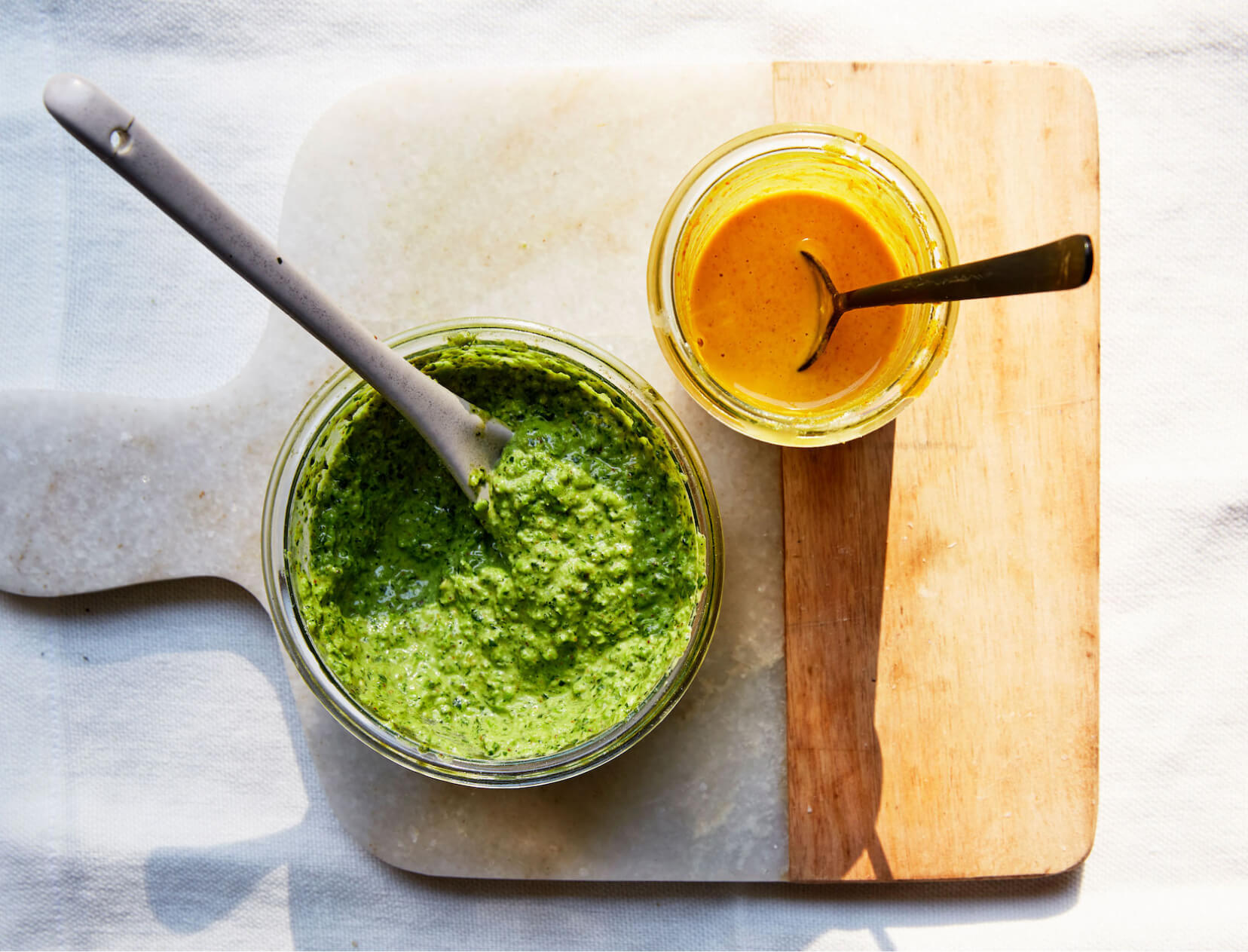 How a Dietitian Uses Condiments

to Make Healthy and Simple Meals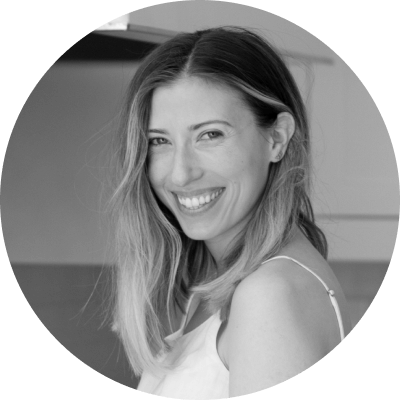 Getting advice from registered dietitian Shira Barlow feels like having a heart-to-heart with a good friend. She approaches nutrition with such care, always offering compassionate recommendations and actionable guidance.
(If that type of gentle nutrition counseling sounds appealing to you, note that she is accepting new clients.)
Over the years, Barlow has given us a book (The Food Therapist),
recipes for busy weeknights, a guide to
fermented foods, and many more food solutions. Our latest question: What ingredients can we lean on to
make the best, easiest, and healthiest dinners?
Her answer: condiments. Those spreadable, shakable, dippable heroes of the refrigerator door and pantry shelf. Barlow uses them as shortcuts—ways to add flavor that require little, if any, prep.
Healthy Condiment Hacks, No-Recipe Recipes, and Inspired Snack Ideas
What I've found in my practice is that most people have a strong desire to eat more thoughtfully, but our busy lives tend to get in the way. We want to listen to our bodies and make conscious choices but often find ourselves making
hasty decisions driven by stress and convenience. And how could we not with the ever-growing list of modern-day distractions? The fix: shortcuts. The easier and more enjoyable it is to make thoughtful food choices, the more likely
we are to keep making them. So instead of simply aiming to eat healthier, I like to focus on rituals, tips, and ingredients that streamline the process. The less complicated, the better!
This one is extra special because I'm a cofounder of the brand, and our process was very much driven by flavor and kitchen scrappiness. The Cheezio Pepe seasoning mix is popular on pasta—transforming noodles into our dairy-free
take on traditional cacio e pepe—but I'm especially excited about its off-label uses. It's great as a base for salad dressing, on grilled or roasted vegetables, or with spaghetti squash for a grain-free cacio e pepe situation.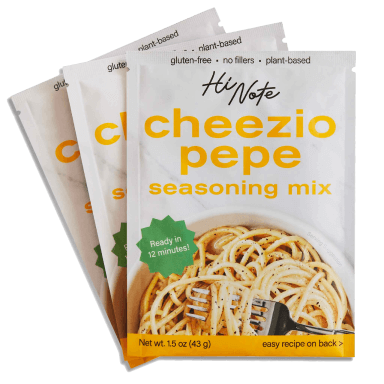 Cheezio Salad Dressing
Incredible on simple green salads and as a dip for crudités.
How to make it:
Mix together 1 tablespoon Cheezio Pepe, 3 tablespoons olive oil, and the juice of ½ lemon.
Cheezio Spaghetti Squash
Feels and tastes like it took hours, but

truly as simple as roasting spaghetti

squash and mixing.
How to make it:
Sauté roasted spaghetti

squash with olive oil and

Cheezio Pepe.
I've been a superfan of this Lebanese-style garlic spread (called toum, but I lovingly refer to it as fluff) for what feels like an eternity. I use it on virtually everything savory. I love throwing it on chicken thighs before I
air-fry them: It somehow tastes like they've been marinated for 24 hours. I also like to mix it into dressings and sauces—it takes
no effort and adds big flavor.
Not-So-Basic Garlic

Dressing

A-plus on salad with poached chicken

and black beans.
How to make it:
Mix ⅓ cup garlic spread, juice of ½ lemon, a dash of paprika, and a dash of cumin.
Thousand Island Dupe
A burger-night essential—slather it on your patties or use as a dip for sweet potato curly fries.
How to make it:
Mix together 2 tablespoons garlic spread, 2 tablespoons tomato paste (I like this one because it's not too thick or concentrated; with other ones, you might need to thin them out with a little water), 1 teaspoon apple cider
vinegar, and a pinch of salt.
The Japanese blend of sesame seeds, seaweed, and spices remains one of my favorite toppings. It's a simple way to add umami and incorporate a deeper flavor profile. Like many of my clients, I'm a creature of habit and have to
fight the urge to eat the same meals and snacks until I burn out on them, so I try to mix it up to keep things interesting. Food fatigue is real! Furikake will help.
Avo-Kraut Cups
A divine, underrated snack.
How to make it:
Fill half an avocado with your favorite kraut (or kimchi) and sprinkle on lots of furikake.
Salmon Nori Rolls
I like to cook salmon in the air fryer—about 8 minutes skin side down at 360°F, then flip and cook at 400°F for 5 minutes. Crispy skin and perfectly cooked inside.
How to make it:
Stuff a small sheet of nori with salmon. Top generously with furikake, garlic spread, and sriracha.
Tahini Sauce
Sunny and FUN Sesames are both so unbelievably good and different enough that I can't play favorites. Sunny has a thinner, dressing-like consistency and FUN Sesames is more spreadable. Creamy and nutty and versatile—run, don't walk!
Israeli Salad Vibes
You could go all out with olives, onions, and fresh herbs, but this simple combo gets the job done, too.
How to make it:
Spread some Sunny tahini sauce on the bottom of a plate and top with chopped cucumbers and halved cherry tomatoes.
Veggie Lettuce Wrap
My favorite WFH snack.
How to make it:
Dollop FUN Sesames tahini on a romaine spear and top with sliced avocado and pickled onions.


[ad_2]

Source link