[ad_1]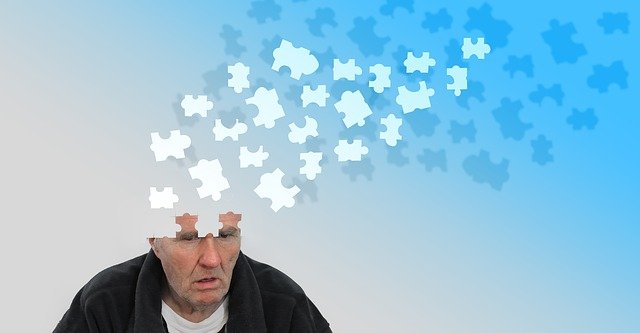 Caring for seniors with Alzheimer's at home comes with unique requirements and challenges. They may experience memory loss, mood and behavior changes, general confusion and disorientation, difficulties recognizing people, things, places, and time. The symptoms and effects of Alzheimer's can impact each aspect of a senior's life, making personalized, specialized care more essential.
As time passes, seniors with Alzheimer's may lose the ability to practice personal care or speak. Over time, these symptoms can worsen, making it harder to care for your loved ones. Below are care tips for seniors living with Alzheimer's at home.
1.   Consider in-home care
Hiring experienced, professional in-home care for elderly persons with Alzheimer's enables them to age in place safely and happily. They provide your loved ones with hands-on care and help them with routine and emotional daily life aspects. Reliable in-home care services from industry experts such as Husky Senior Care provides older adults with social and companionship opportunities, safe transportation, extended independence, daily life oversight, and peace of mind for the family members. They have the experience to handle your loved one's mood changes, administer medication and help with light housekeeping duties.
2.   Understand the disease
Caring for a senior with Alzheimer's isn't easy. Learning more about the disease allows you to prepare better and know what to expect, especially if you are the one taking care of them. Learn how the condition works and progresses to find ways to cope with the behavioral and mood changes. Do online research or consult your senior's doctors. You may also consider taking a short course on Alzheimer's care to equip yourself with the necessary knowledge and skills.
3.   Create a safe living environment
Alzheimer's impairs problem-solving skills and judgment, increasing older adults' injury risks. To create a safe living environment, prevent falls by decluttering their space and installing grab bars or handrails. Lock away potentially dangerous things, including alcohol, medicine, toxic cleaning substances, and hazardous tools and utensils. Check water temperature and lower thermostat settings on hot water to avoid burns. For fire safety, keep lighters and matches away, ensure the fire extinguisher is always accessible and that the carbon monoxide and smoke detectors are functional.
4.   Learn new communication techniques
Alzheimer's reduces a senior's ability to communicate normally. So, speaking with seniors with Alzheimer's requires understanding, skill, and patience. Changes in communication abilities differ depending on the stage of the disease your loved one is at. Learn how to communicate depending on the stages of Alzheimer's, including early, middle, and late stages. Use simple words, short sentences, and a gentle, calm tone. Talk slowly and clearly and allow your loved one enough time to respond.
5.   Establish a routine
Following a constant routine helps Alzheimer's patients feel more comfortable by reinforcing a sense of familiarity. Avoid making significant adjustments to an existing routine because it may confuse the older adults. While some changes may be inevitable, such as introducing a new caregiver, you should give the seniors enough time to adjust.
6.   Ensure a healthy lifestyle
Creating a healthy lifestyle routine for seniors with Alzheimer's ensures they remain healthy and strong. Invest in a nutritious diet and keep them hydrated. Engage them in low-intensity exercises and walks to ensure they stay active and stress-free.
Endnote
Caring for persons with Alzheimer's requires patience, love, and understanding. Apply these tips when caring for a senior living with Alzheimer's at home.    
Image by Gerd Altmann from Pixabay
---
The editorial staff of Medical News Bulletin had no role in the preparation of this post. The views and opinions expressed in this sponsored post are those of the advertiser and do not reflect those of Medical News Bulletin. Medical News Bulletin does not accept liability for any loss or damages caused by the use of any products or services, nor do we endorse any products, services, or links in our Sponsored Articles.


[ad_2]

Source link