[ad_1]

Putin: Russia 'ready to negotiate' over Ukraine
Russia is ready to negotiate with all parties involved in the war in Ukraine, President Vladimir Putin has said, while accusing Kyiv and its western allies of "refusing" to negotiate.
Speaking in an interview with Rossiya 1 state television, Putin said:
We are ready to negotiate with everyone involved about acceptable solutions, but that is up to them – we are not the ones refusing to negotiate, they are.
He added that Russia was acting in the "right direction" in Ukraine because the west, led by the US, was trying to cleave Russia apart. He continued:
I believe that we are acting in the right direction, we are defending our national interests, the interests of our citizens, our people. And we have no other choice but to protect our citizens.
Moscow has persistently said it is open to negotiations, but Kyiv and its allies suspect Putin's claims are a ploy to buy time after a series of Russian defeats and retreats on the battlefield.
The Russian president said on Thursday that Moscow "will strive" for an end to the war and that this would inevitably involve "some kind of negotiations on the diplomatic track". His comments came a day after President Volodymyr Zelenskiy visited the US.
John Kirby, the White House's spokesperson, said Putin has "shown absolutely zero indication that he's willing to negotiate" an end to the war. "Quite the contrary," Kirby said, adding:
Everything he is doing on the ground and in the air bespeaks a man who wants to continue to visit violence upon the Ukrainian people.
Key events
A summary of today's developments
Local residents in Kyiv, Ukraine, have been spotted singing Christmas carols during an air raid alarm inside a metro station.
Relentless Russian attacks on power generating facilities since October have regularly left millions of Ukrainians without heat and water.
"The threat of enemy air and missile strikes on critical infrastructure facilities remains throughout the territory of Ukraine," the Ukrainian armed forces' general staff said in an update on Facebook.
Russian troops had shelled dozens of towns and positions along the front line, it said, causing civilian casualties in the southern Kherson region. Moscow has denied targeting civilians.
Ukraine's ministry of defence has tweeted information about a blood donation centre in Kherson following yesterday's shelling, which killed at least 16 people and wounded dozens.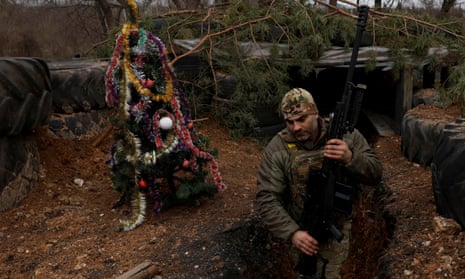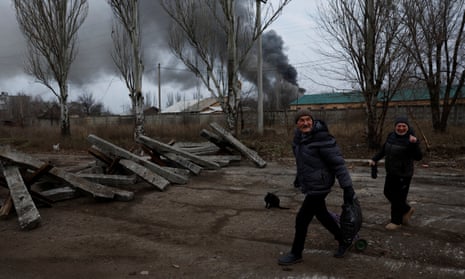 Summary of the day so far
It's 6pm in Kyiv. Here's where we stand:
The only church in the village of Kyselivka in Ukraine's southern Kherson region has been destroyed by Russian shelling, according to its defence minister, Oleksii Reznikov.
Here are some of the latest images we have received from Ukraine.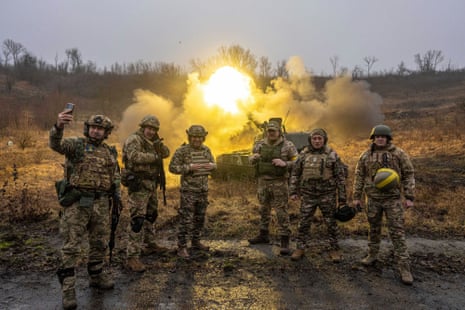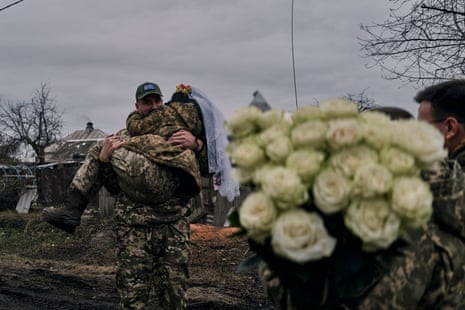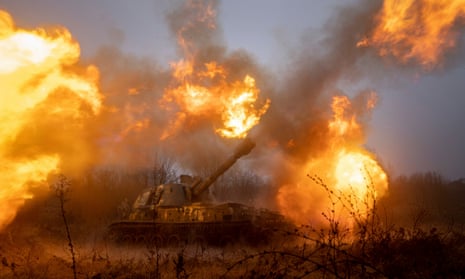 Iuliia Mendel, a Ukrainian former presidential spokesperson, has shared photos of people waiting to donate blood in Kherson after its regional governor, Yaroslav Yanushevych, issued an appeal for donations.
At least 16 people were killed and 64 injured in Russia's shelling of the Kherson region on Saturday, according to Yanushevych.


[ad_2]

Source link